---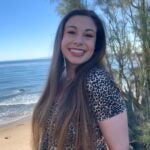 Megan Abrams
Megan is a first-year MLC student from the San Francisco Bay Area in California. She graduated from the University of California, Santa Barbara in 2021 with a B.A. in Linguistics and minors in History and German. She is passionate about language preservation and assisted in transferring research done on native language of Santa Barbara, Barbareño Chumash, to a digital database. Megan is interested in pursuing a career in language policy, particularly for endangered and minority languages, and/or forensic linguistics.
---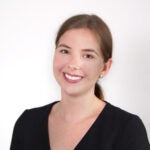 Kathrin Baumann
Kathrin is a first-year MLC student from Switzerland and graduated from the University of Bern with a B.A. in English Language and Literature and a minor in Sports Science. At the University of Bern, she focused on linguistics and has found her research interests to be in the fields of intercultural communication, language education, discourse analysis and sociolinguistics. At Georgetown University, she is keen to foster her interests in these fields of linguistics. As she moves forward in her career, Kathrin strives to apply her fascination and skills for language and communication as a linguist within a government, an international company or an academic institution.
---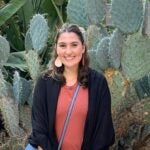 Victoria Becker
Victoria is a second year MLC student from New York City. She recently graduated from Georgetown University with a B.A. in Linguistics and minors in French and Psychology. Her experience ranges from working in a tourism office in northern France to designing and launching communications campaigns at international nonprofit Libraries Without Borders. She hopes to apply her interest in intercultural communication, discourse analysis, and marketing to future opportunities.
---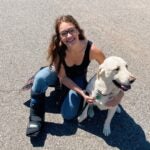 Dillon Call
Dillon is a first year MLC student from Bristow, Virginia. She is a first-generation college student who graduated in 2020 with a BA in Spanish and minors in Medical Spanish and Interpretation and Translation from James Madison University. She worked as a legal interpreter for a Legal Aid firm in Harrisonburg, Virginia while serving as Sigma Delta Pi's President. She has a wide range of continuously evolving interests, but she is currently interested in intercultural communication, power dynamics, and gender roles. When she is not studying, she can be found playing guitar or hiking with her dog, Cooper.
---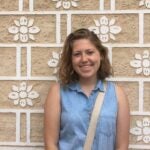 Katelyn Carroll
Katelyn is a first-year MLC student interested in examining educational policy as it pertains to social justice and language identity. Graduating from the University of Michigan with a bachelors degree in English and Spanish, Katelyn received her teaching certification in Secondary Education and went on to teach high school English and journalism for two years. In addition to taking sociolinguistic courses, Katelyn works part time as a Graduate Assistant for the Center for Multicultural Equity and Access' pre-college programs. Katelyn's primary interests include discourse analysis, intercultural communication, and intergroup facilitation.
---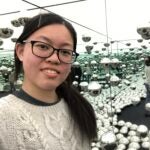 Stephanie Chen
I am a first year student in the MLC, and I'm from Taiwan. After graduating from the University of Illinois in Urbana-Champaign with a B.A.in Linguistics and a certificate in TESL (Teaching English as a Second Language), I decided to join the MLC to further my interests in discourse analysis and internet linguistics. My other interests include psycholinguistics (I was a regular neurolinguistics lab volunteer as an undergraduate) and visual linguistics, and I'm always hoping to incorporate my passion for travel and the arts with my studies. I am interested in pursuing careers related to museum or library work, though I enjoy research as well. In my free time, I like to read, play with any and all available pets, and attempt both handicrafts and digital art.
---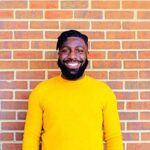 Lavon Davis
Lavon was born and raised in Sumter, SC. He received his B.A. in English with Honors from Francis Marion University and received his M.Ed. in Higher Education from the University of North Carolina Wilmington. Lavon currently serves as an Assistant Director of Residential Education here at Georgetown University. He has been working as a professional in higher education for nearly 7 years. Through his passion for teaching and working with students, faculty, and staff, his unwavering curiosity for language and how one's linguistic dexterity grants access or denies access in higher education, or other settings, became a critical point of interest. Lavon's research interests include gatekeeping/access, educational linguistics, linguistic profiling, raciolinguistics, interpersonal communication, and conversational interaction/style. Post completing the MLC program, Lavon plans to pursue his PhD in Linguistics and become a full-time professor.

---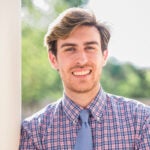 Parker DiPaolo
Parker is a first-year MLC student from Richmond, VA. He graduated from the University of Virginia in 2021 with a B.A. in Classics (concentrating in Greek and Latin) and Linguistics, with a minor in Italian. Parker has experience in digital marketing, where he sees firsthand the power of language as a tool for communication. Parker's research interests include identity construction, digital interaction, and political discourse, and he is interested in exploring other applications of linguistics while in the MLC program.
---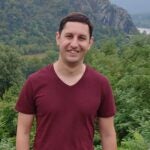 John-Rick (John) Dudley
Born and raised in San Diego, John left home at 19 and served honorably in the U.S. Navy for ten years. Trained at the Defense Language Institute, he learned Arabic (MSA, Iraqi, Yemeni) and Somali and deployed three times doing extensive counterinsurgency work. His research interests tend towards NLP/Computational Linguistics and Second Language Acquisition.
---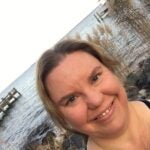 Shayna Foote
Shayna Foote is a Russian/Georgian translator with the Defense Department. She graduated the Defense Language Institute Foreign Language Center in Monterey, California in 1998 while in the U.S. Air Force. She has a Bachelors degree from Regents College in Liberal Arts (1999) and graduated the University of Maryland-College Park with a Master's degree in Second Language Acquisition and Application (Russian) in 2006. Shayna returned to UMD-College Park in 2019 a Master's in Library and Information Science, (Class of 2022). During the coronavirus pandemic she stumbled across Georgetown's work on Smith Island Voices on YouTube and subsequently took General Linguistics and Forensic Linguistics courses with Dr. Natalie Schilling remotely. She soon found herself on the Georgetown campus in the MLC program as a part-time student, (Class of 2024). Shayna lives on the Chesapeake Bay and is an avid cold water swimmer. Two of her favorite spots to visit (dialect fun!) are Smith Island, Maryland and Tangier, Virginia. After 25 years of service as a linguist, Shayna has chosen to serve out the rest of her career as a corporate policy officer for the USG.
---
Kayla Garrett
Kayla is a second-year MLC student from San Bernardino, California. She is a first-gen Black and Mexican graduate from Georgetown University with a BA in Mandarin Chinese language and culture and a minor in Korean Language and Culture. During this time, she worked on campus as a language tutor and a medical simulation technician while keeping up with the latest K-dramas and Twitch memes. Kayla's research interests include Heritage Language Education, Critical Discourse Analysis, identity construction, and Raciolinguistics. She is currently working on her Master's Thesis entitled, "Mixed-Race Heritage Language Speakers, Raciolinguistic Ideologies, and perception of self".

---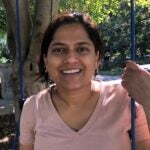 Triveni Guharoy
I am a 2nd year MLC student, with interests in socio-linguistics (translanguaging in particular), automatic speech recognition, and speech synthesis. Along with school, I also am a full time mom to 6 and 3.5 year old humans and a 7 year old yellow lab! I am busy living a smashing life!
---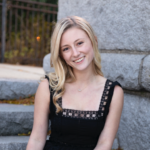 Sophie Henry
Sophie is a first-year MLC student with a background in American Sign Language – English interpretation and a passion for learning about language and its role in society. She graduated Summa Cum Laude with her BA in ASL-English interpretation from Columbia College Chicago in December of 2020. During her time at Columbia she had the opportunity to interpret for Deaf middle school students through Columbia's interpreting internship program and was treasurer for the student lead ASL Club. While she's on the Hilltop, Sophie is looking forward to exploring different career paths and making lasting connections with her future peers. She's interested in conversation analysis, power dynamics, and language/communication access for Deaf communities. When she's not in class or working on homework at Car Barn, you can find her exploring the neighborhoods of DC.
---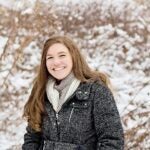 Rachel Lorch
Rachel is a second-year MLC student from Lexington, KY. She graduated from the College of Wooster in 2016 with a B.A. in French and Francophone Studies and a minor in Anthropology. During her time at Wooster, she worked as a French tutor and T.A., played cello in the orchestra, and served as an usher for the music department. Since graduation, Rachel has spent a year as an English language teaching assistant in the French Caribbean, taught first grade in Muskogee, OK through Teach for America, and currently works for a private rehabilitation practice in her hometown. Her interests include intercultural communication, discourse analysis and the intersection of linguistics and education, particularly with a focus on practical applications that push for linguistically responsible curricula and socially just classrooms. As part of her second-year coursework, Rachel is conducting a Master's thesis focused on family talk and the role of narrative in creating and shaping family identity. 
---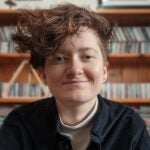 Aine McAlinden
Aine is a second-year MLC student with a multifaceted passion for language and social justice. Aine worked in language education in upstate New York, suburban France, and rural Canada before transitioning to social justice communication work. She currently manages communications for Georgetown's Center for Social Justice, and she independently hosts and produces the podcast Language•n•Justice. On top of these experiences, she is currently building a skillset in conversational UX design, another avenue where she hopes to spread awareness of issues of linguistic injustice. After graduation, Aine plans to continue making use of multimedia tools and technology to promote a widespread social consciousness of the relationship between linguistic diversity and social inequality. Aine is also working towards completing her MA thesis, which looks at how LGBTQ+ individuals experience inclusion and exclusion in everyday interactions.
---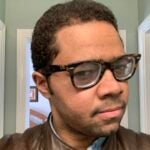 Sean Elliott Martin
Sean is a first-year student in the MLC program. He is a graduate of the University of Georgia where he received a B.A. in Linguistics and a minor in Japanese. Sean's research interests include Raciolinguistics, Language & Education, Language & Identity, and Intercultural Communication. He is particularly interested in how language and communication can be used to promote diversity and inclusion in institutions and bring about peace and reconciliation among conflicting cultural identities and ideologies. After the program, Sean plans to pursue a career in either Education Policy/Reform or the nonprofit sector. Sean is also a musician, songwriter, vinyl collector, and an avid baseball fan.
---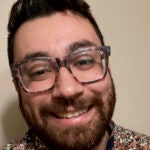 Mario Moreno
Mario is a first-year MLC student from Stockton, California. A first-generation college student, he graduated from St. John's College, Santa Fe with a BA in Liberal Arts, focusing on Philosophy and History of Math and Science. During that time he worked as a tutor coordinator and test prep instructor for Santa Fe Public Schools and various non-profits in New Mexico. Additionally, he served as a writer, copy editor, and editor-in-chief for his college newspaper, The Moon. Inspired in part by his experiences as a fruit packer and field laborer, Mario's research interests focus on language complexity, text simplification, and readability. He is particularly concerned with language accessibility for L2 readers and speakers from migrant/immigrant backgrounds. He currently serves as Graduate Assistant for Transition Programs at the Center for Student Engagement here at Georgetown.
---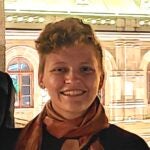 Megan Rouch
Megan grew up in Northern Virginia and received a B.A. in Linguistics at the College of William & Mary. She has a background in phonetics and phonology research in undergraduate, and has now pivoted to sociolinguistics in the MLC. After teaching English in Vienna, Austria for two years with Fulbright Austria, she has returned to graduate school to hopefully meld her passions for social justice work, people, and environmentalism with linguistics and language/s in general. She enjoys studying languages for fun and has an interest in institutional discourse and gatekeeping, knowledge accessibility, political discourse analysis, and language policy (with more to come!). When she isn't in class she can be found playing guitar and Zelda BOTW, reading, or watching Buffy the Vampire Slayer, lately.
---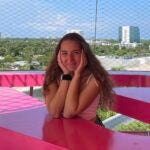 Nicole Rybak
Nicole is a first-year Accelerated MLC student who is also finishing up her senior year at Georgetown where she majors in Linguistics and Spanish and minors in French. She is interested in discourse analysis and studies of metaphor, which will ultimately (hopefully!) lead her into working in the naming and branding field. Currently, she is working with the now-revived Georgetown Undergraduate Linguistics Society to host events for undergrads and build a larger linguistics student community.
---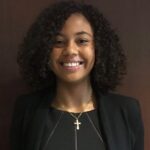 Marie Angelique Southern
Angelique, a second-year in the MLC, graduated Summa Cum Laude from Spelman College, receiving her B.A. in International Studies and Chinese Studies. During her time at Spelman, Angelique served as a student ambassador, VP of Education for the Toastmasters International club, and the President and Captain of the Speech and Debate team. Angelique spent time studying in Nanjing, China, where she did comparative research on the inequities within the education system and volunteered at a school that catered to migrant workers' children. Angelique currently serves as the Graduate Teaching Assistant to the Two-Year Master of Laws program at Georgetown Law, assisting foreign-trained lawyers in their transition to the U.S. academic law space. She has also spent time professionally at CARE International's Atlanta Global Innovation Hub, the Federal Bureau of Investigation, and the Freedom Schools of the Children's Defense Fund. Angelique's research interests include discourse analysis, metaphor studies, intercultural communication, and identity construction, focusing on equity and cultural understanding as a means to achieve better language learning in the classroom. An avid writer and lover of world languages, Angelique hopes to work on providing access and opportunities to international educational experiences upon completion of her MLC degree.
---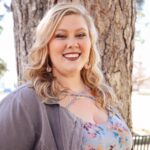 Ginny Stouse
Ginny is a first-year MLC student from Denver, Colorado. Ginny graduated from the University of Denver in 2016 after completing a B.A. in English (Textual Studies) and French Language and Literature. Since graduating, Ginny has worked in the sphere of language education, teaching English in the south of France and in Denver as well as teaching French immersion to young children in the United States. In beginning this program, Ginny hopes to apply her love of language, learning, and teaching to find her place in the field and learn some cool things about the intersection of language and people along the way.
---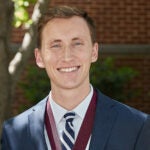 Parker Strubhar
Parker graduated from the University of Oklahoma in 2019 with a B.A. in Linguistics and minors in Spanish and Economics. He has previously worked at a tech start-up as well as an immigration law firm in Washington D.C. He is interested in the application of linguistic analysis to both matters of law and mass communication. Parker is interested in pursuing a career in either forensic linguistics or entertainment media upon completion of the MLC program.
---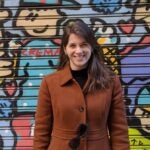 Katie Swindler
Katie is a first year MLC student who graduated from the University of Virginia with a B.A. in Psychology in 2014. She spent the next seven years as a professional equestrian, competing to the national level in the sport of show jumping. She continues to work as a rider, trainer, and coach while also exploring her interests in language policy, cross-cultural communication, language in mental health, and identity construction. Post-MLC, Katie hopes to work in a setting were she can tackle issues of language access in refugee and migrant communities. She is passionate about teaching and is also interested in completing a PhD.
---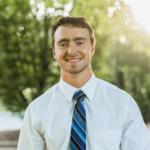 Dmitry Tereshenko
Dmitry is a first year MLC student from Charlotte, North Carolina. He graduated from the University of North Carolina at Charlotte as a Levine Scholar with an Honors B.A in English (Language and Digital Technology) and a B.A. in Applied Anthropology with minors in Russian Studies and Linguistics. Dmitry sees sociolinguistics as a unique and wayward way of exploring what it means to be human, viewing the field as a beautiful blend of scientific inquiry and artistic exploration. Some of his areas of interest are in digital discourse analysis, interdiscourse/intercultural communication, identity co-construction, conflict resolution, and the negotiation of power and identity in interactions.
During his time in the MLC, Dmitry looks forward to furthering his understanding of language-based investigation and is excited to discover outlets for professional application.
---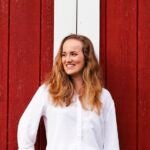 Samantha Tritt
Samantha Tritt is a first-year in the MLC from Shelburne, Vermont. As an accelerated master's student, Samantha is also an undergraduate Senior at Georgetown University. Samantha is working towards a BA in Linguistics and Psychology and a minor in Italian. She also works as an editor for The Georgetown Voice, a campus news magazine. Samantha has a wide range of interests including cross-cultural communication, metaphor use, communication about mental health, and marketing.
---