Nicole Abou Samra
Nicole is a second-year MLC student from Lebanon. She earned her BA in English Language and Literature from the Lebanese American University in Beirut in 2019. Nicole is interested in all things forensic linguistics, from the power dynamics of the police interview, to the making of meaning in courtroom discourse. She aspires to apply her knowledge and skills as a linguist in legal contexts within a government organization, and later, by presenting language-based evidence in court as an expert witness.
---
Alexandra Chugunova
Alex is a second-year MLC student. She graduated from Michigan State University with a degree in International Relations and a minor in the Russian language. She has a passion for media, marketing, technology, security, and the role language and communication play in those spaces. Alex is currently working for Georgetown's Graduate Learning, Design, and Technology program affiliated with the university's Center for New Designs in Learning & Scholarship (CNDLS). She has worked in a legal department as an intern for a health tech company and as a research assistant focusing on lone-terrorism. Alex aspires to combine her background and interests as she completes this portion of her academic journey.

---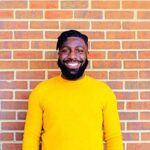 Lavon Davis
Lavon was born and raised in Sumter, SC. He received his B.A. in English with Honors from Francis Marion University and received his M.Ed. in Higher Education from the University of North Carolina Wilmington. Lavon currently serves as an Assistant Director of Residential Education here at Georgetown University. He has been working as a professional in higher education for nearly 7 years. Through his passion for teaching and working with students, faculty, and staff, his unwavering curiosity for language and how one's linguistic dexterity grants access or denies access in higher education, or other settings, became a critical point of interest. Lavon's research interests include gatekeeping/access, educational linguistics, linguistic profiling, raciolinguistics, interpersonal communication, and conversational interaction/style. Post completing the MLC program, Lavon plans to pursue his PhD in Linguistics and become a full-time professor.

---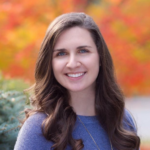 Emily Fisher
Emily is a second-year MLC student who is passionate about helping organizations achieve their communicative goals.  She graduated from Georgetown University in 2016 with a BA in Linguistics and a minor in Mandarin Chinese.  As an undergraduate, Emily split her time between serving as a board member of a crisis chatline organization, working as a research assistant in a neurolinguistics lab, and advancing on-campus mental health policies.  She has wide-ranging experience leveraging her language and communication skills to help mental health nonprofits revamp their online presence, which she utilizes in her current role as a market research consultant for a stealth therapy startup.  Emily is taking steps to branch out into marketing, where she hopes to work with communications teams to develop effective messaging and positioning strategies. 

---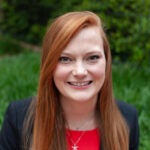 Michaela Fox
Michaela is a second-year MLC student from Jacksonville, Florida. Having a background education in Global Studies, Chinese, and Spanish (and a little bit of Japanese) from the University of South Carolina, she found that linguistics allowed her to connect her passion for language with her fascination for cultures and sociological studies. Michaela has considerable experience working with nonprofit organizations, having many internships throughout her educational career in healthcare, education, and international relations. Through these experiences, she discovered her passion for working with organizations that have a cause, rather than large-scale corporations. Currently, Michaela works part-time for IMAGO Global Grassroots, a nonprofit that works with grassroots organizations and social enterprises around the world. Moving forward, she hopes to find a career fulfilling these interests by combining marketing and linguistics. When not working or studying, Michaela enjoys exploring the outdoors and hanging out with her cat, Eowyn.

---
Kayla Garrett
Kayla is a first-year MLC student from San Bernardino, California. She is a first-gen Black and Mexican graduate from Georgetown University with a BA in Mandarin Chinese language and culture and a minor in Korean Language and Culture. During this time, she worked on campus as a language tutor and a medical simulation technician while keeping up with the latest K-dramas and Twitch memes. Kayla's research interests include Heritage Language Education, Critical Discourse Analysis, identity construction, and Raciolinguistics.

---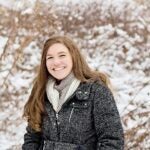 Rachel Lorch
Rachel is a first-year MLC student from Lexington, KY. She graduated from the College of Wooster in 2016 with a B.A. in French and Francophone Studies and a minor in Anthropology. During her time at Wooster, she worked as a French tutor and T.A., played cello in the orchestra, and served as an usher for the music department. Since graduation, Rachel has spent a year as an English language teaching assistant in the French Carribean, taught first grade in Muskogee, OK through Teach for America, and most recently worked for a private rehabilitation practice in her hometown. Her interests are continually evolving, but include intercultural communication, discourse analysis and the intersection of linguistics and education, particularly with a focus on practical applications that push for linguistically responsible curricula and socially just classrooms.
---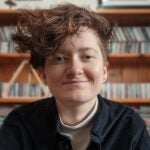 Aine McAlinden
Aine is a first-year MLC student with a passion for language and social justice. After receiving her BA from Boston College in Linguistics and Sociology, where she simultaneously managed an independent college radio station, Aine worked in language education in upstate New York, suburban France, and rural Canada before moving to Vermont for a year-long fellowship at Middlebury College's Rohatyn Center for Global Affairs. She is now the creator and host of the podcast Language∙n∙Justice. After graduation, Aine hopes to continue working in the non-profit sphere and making use of multimedia tools to promote a widespread social consciousness of the relationship between linguistic diversity and social inequality.
---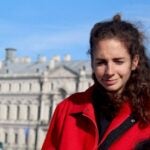 Valentina Michelotti
Valentina, a second-year student at the MLC, graduated from Pitzer College in 2014. Since then, she's taught Russian in the woods of Minnesota, eaten cheese (for a year) in the Republic of Georgia, researched post-Soviet identities and language policy in Almaty, Kazakhstan, and managed the on-site logistics of an immersive study abroad program in St. Petersburg, Russia. At Georgetown, she hopes to expand her work on the politics and policy of language education, and learn more about the different roles that language and literacy play in determining why who gets to say what – and when. Valentina enjoys running, studying Turkish, and being obnoxious about Russian electronic music.
---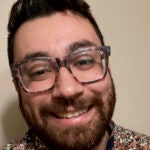 Mario Moreno
Mario is a first-year MLC student from Stockton, California. A first-generation college student, he graduated from St. John's College, Santa Fe with a BA in Liberal Arts, focusing on Philosophy and History of Math and Science. During that time he worked as a tutor coordinator and test prep instructor for Santa Fe Public Schools and various non-profits in New Mexico. Additionally, he served as a writer, copy editor, and editor-in-chief for his college newspaper, The Moon. Inspired in part by his experiences as a fruit packer and field laborer, Mario's research interests focus on language complexity, text simplification, and readability. He is particularly concerned with language accessibility for L2 readers and speakers from migrant/immigrant backgrounds. He currently serves as Graduate Assistant for Transition Programs at the Center for Student Engagement here at Georgetown.
---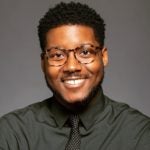 Marcus Robinson
Marcus is from Kansas City, Kansas, and recently graduated from the University of Kansas with a BA in Linguistics and minors in English and Global & International Studies. He is currently working as a research assistant with the Language and Communication in Washington D.C. (LCDC) project. Marcus is interested in computer-mediated communication and intertextuality as it relates to how marginalized communities construct their identities online.
---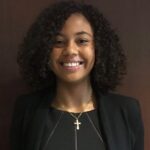 Marie Angelique Southern
Angelique, a first-year in the MLC, graduated Summa Cum Laude from Spelman College, receiving her B.A. in International Studies and Chinese Studies. During her time at Spelman, Angelique served as a student ambassador, VP of Education for the Toastmasters International club, and the President and Captain of the Speech and Debate team. Angelique spent time studying in Nanjing, China, where she did comparative research on the inequities within the education system and volunteered at a school that catered to migrant workers' children. Angelique currently serves as the Graduate Teaching Assistant to the Two-Year LL.M. program at Georgetown Law, assisting foreign-trained lawyers in their transition to the U.S. academic law space. She has also spent time professionally at CARE International's Atlanta Global Innovation Hub, the Federal Bureau of Investigation, and the Freedom Schools of the Children's Defense Fund. Angelique's research interests focus on social justice in and access to education with a focus on equity and cultural understanding as a means to achieve better language learning in the classroom. An avid writer and lover of world languages, Angelique hopes to utilize these skills to pursue her interest in conlanging in her future career.
---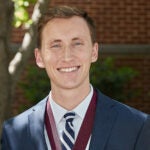 Parker Strubhar
Parker graduated from the University of Oklahoma in 2019 with a B.A. in Linguistics and minors in Spanish and Economics. He has previously worked at a tech start-up as well as an immigration law firm in Washington D.C. He is interested in the application of linguistic analysis to both matters of law and mass communication. Parker is interested in pursuing a career in either forensic linguistics or entertainment media upon completion of the MLC program.
---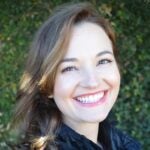 Ashley Wagner
Ashley Wagner is a first-year MLC student interested in language ideologies, the performativity of language in fundamentalist groups, and science communication. Much of Ashley's background is in music and theatre; she has worked as a performer, composer, sound designer, and musical director throughout North America and Western Europe; highlights include performing for Disney Cruise Line (Mary Poppins, u/s Belle) and composing for Shakespeare productions (ashleywagnerarts.com (new window)). While working in theatre, Ashley has studied within the social sciences at schools including UC Irvine, Institut Catholique de Paris, and the Sorbonne. She has a Certificate in Teaching English to Speakers of Other Languages through the University of Cambridge and a Master of Music degree (Musical Theatre Performance) from NYU. Her interest in sociolinguistics stems from observing how the various cultures in which she has lived practice language. Studying other languages (Italian, German, and French) prompted her to examine the form of English with which she was enculturated and how it has impacted worldview and choice. As she moves forward in her career, she hopes to fuse her interests by helping create entertainment materials informed by research to spread prosocial messages.