Alumni Spotlight
Exploring some of our MLC alumni's career paths
Health Communication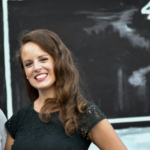 Kathryn Ticknor, MLC '12
"I chose the MLC program because I knew it would provide academic rigor while encouraging and preparing me to look outside of academia for applications of my linguistic skillset."
• Current position: Director of Research, inVibe Labs
• Prior to MLC: studied French and Linguistics at College of William & Mary (BA)
During a prospective student event for the MLC, I was lucky enough to hear a fellow alum discuss her fascinating work in medical marketing research. I felt right there, it was a calling! As graduation approached, I applied at the same company (Verilogue) and thus kicked off my evolving career in the field of healthcare research.
I found my courses, particularly those in ethnography of communication and conversation analysis, extremely beneficial. The pro-seminar in particularly helped me to understand how to frameshift when describing the value of linguistics. Examples from my time in consulting include "analyzing unstructured data", "human-centered design", and "data science." Although the approaches were often similar to ethnographic and qualitative research, the consulting world had an entirely different way of describing these approaches. Luckily, this type of conversational design is right up a linguist's alley!
Our MLC programming also helped give me the confidence in my linguistic expertise – owning my identity as a linguist! Having heard the question, "What are you going to do with that?" from peers, parents, and others, it can sometimes feel strange to flaunt our linguistic credentials once we leave academia. But linguistics is such a unique and valuable skillset – and the MLC helps us learn to demonstrate it to a variety of audiences!
Higher Education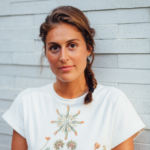 Gwynne Mapes, MLC '15
"If you're undecided about an academic career, and want to leave your options a little more open, MLC is right for you!" 
• Current Position: Postdoc Researcher/Lecturer in the Department of English at the University of Bern, Switzerland
• Prior to MLC: studied English at University of Mary Washington (BA) and a couple of semesters toward an MA in Bible Exegesis at Dallas Theological Seminary (focusing on biblical Greek and interpretation of texts)
After the MLC, I completed by PhD in Language & Communication at the University of Bern, Switzerland (2018).
My first job was technically my PhD position at the University of Bern – I was "hired" as a doctoral candidate by my supervisor, Dr. Crispin Thurlow. Towards the end of the MLC it became clear to me that I wanted to continue on to a PhD, but I was interested in social semiotics and critical discourse analysis (so Georgetown wasn't really the right spot for me, obviously!). I reached out to Dr. Ruth Wodak, who was a visiting scholar during my time at Georgetown. She suggested I contact Dr. Crispin Thurlow, who had a doctoral position available. So I applied, and got it! I also applied to work with a couple other European scholars, but the position with Dr. Thurlow at Bern was my top choice, and the one which offered the most funding. Luckily, I was also able to continue on with him at the University of Bern after completing the PhD – he offered me a position as a postdoc working on a new project under his supervision.
I would say my favorite thing about the MLC was the coursework. Because I was a part-time student (and working full-time as Dr. Deborah Tannen's assistant), I didn't have much time to do the socializing and professional development that other students participated in. But I loved all the discourse classes I took – especially Dr. Heidi Hamilton's!
The MLC was for sure the right program for me, even though I ended up transitioning into an academic career. The focus was perfect, and I feel like I received expert training in discourse analysis and interactional sociolinguistics. My MLC background has given me a practical/analytical leg up, I think, in the (more European/global) field of Discourse Studies.
Strategic Communication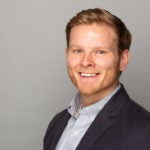 Shelby Lake, MLC'19
"Every organization needs a linguist, even if they don't know it yet. The MLC can take you in many different directions and help you find ways to bring together linguistics and your other interests (whether they're personal or professional)."
• Current Position: Senior Language Strategy at maslansky + partners (m+p)
• Prior to MLC: studied English and Biology with a minor in Chemistry and an undeclared minor in Japanese
I did some research in microbial genetics and contemplated medical school before getting into science education and communication (which eventually led me to the MLC).
I met one of the m+p partners and several staff members at a MLC career workshop in spring 2018. I stayed in touch with them and eventually ended up applying in spring 2019.
One of the most valuable things I did through the MLC program was choose to write a thesis. I was hesitant because I also wanted to take more courses, but it was such an incredible experience that helped me synthesize a lot of what I'd learned at different points throughout the program and feel like I could apply it all very practically. I think it was also useful to take courses that gave me tools, like Computational Corpus Linguistics and Sociolinguistic Variation (for the statistics component).
I've always been interested in language, and when I entered the MLC, I'd been working in communications and education for a while. Throughout the program, I really enjoyed digging deeper into my interests and learning new tools and approaches that I could apply right away in my work. Above all, I appreciate that the MLC has helped me discover how to apply linguistics to many different fields and jobs that may not be language-focused on their face.